Get 15% off with code SUNBEAM at checkout all day everyday!
"There is no royal flower-strewn path to success. And if there is, I have not found it for if I have accomplished anything in life it is because I have been willing to work hard.." -Madame C.J. Walker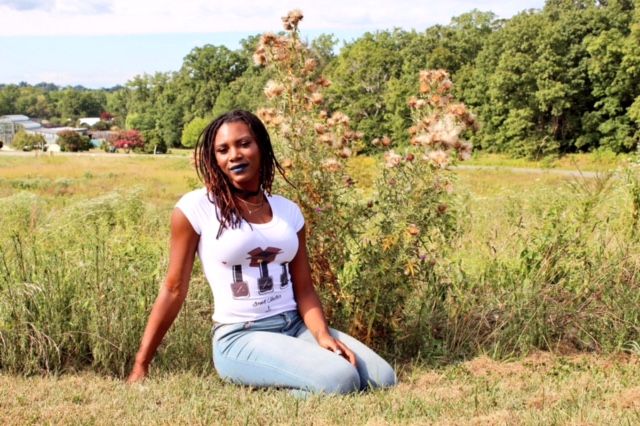 My name is Sedia Ngofa and I am a loctician of 8+ years and an accredited ethnobotanist. Ethnobotany is the study of the interrelations between plants and humans thus forth catalyzing my dreams of having my own natural cosmetics company first beginning with hair! I first began making natural products while doing my hair and a boatload of others testing different oil and herb blends about 5 years ago, when I entered into my undergraduate studies I began to learn about Mother Nature's beauty hacks! From these testings (in and out of the lab during undergrad!) Bijoux's Basket was born! Beginning with the TUFFRoots Loc and twist gel a mixture of an aloe based gel , oils such as coconut , vitamin E, and Shea butter and herbs, such as lemongrass, sage, thyme, and lavender that all have shine, strength, and clarifying properties the Bijoux's Basket product line has sprouted! Bijoux's Basket now offers the Cocolave anti-dandruff treatment a blend of coconut oil, vitamin E, and lavender that strips, soothes, and moisturizes the scalp systematically clearing flakes and healing to prevent future flaking, the MintyMoss Moisturizer which is a blend of essential oils and peppermint that promote strong healthy hair and fight against dryness, dullness, breaking, and flaking, and the Love Thy Roots Hair Growth Serum which is a secret special recipe! And these are only the beginning! Since the opening of Bijoux's Basket, much has been learned and produced. We now offer a broader arrangement of ethnobotanically inspired recipes for your hair and skin. From curling puddings and oil moisturizing lotions to foaming bath butters and silky body butters, Bijoux's Basket versatile line has products for ALL types and shades of hair and skin! The glory of these products is that they are sulfate free and organic yet rich in healthy hair promoting properties ! .

Here are some links to some literature on and by Bijoux
• Bijoux on CurlyNikki.com • Bijoux's Experience with Cherokee Ethnobotany • Bijoux on NaturallyCurly.com • Bijoux on HeyFranHey.com