Meaux Gleaux 24k Pumpkin Enzyme & Willow Resurfacing Mask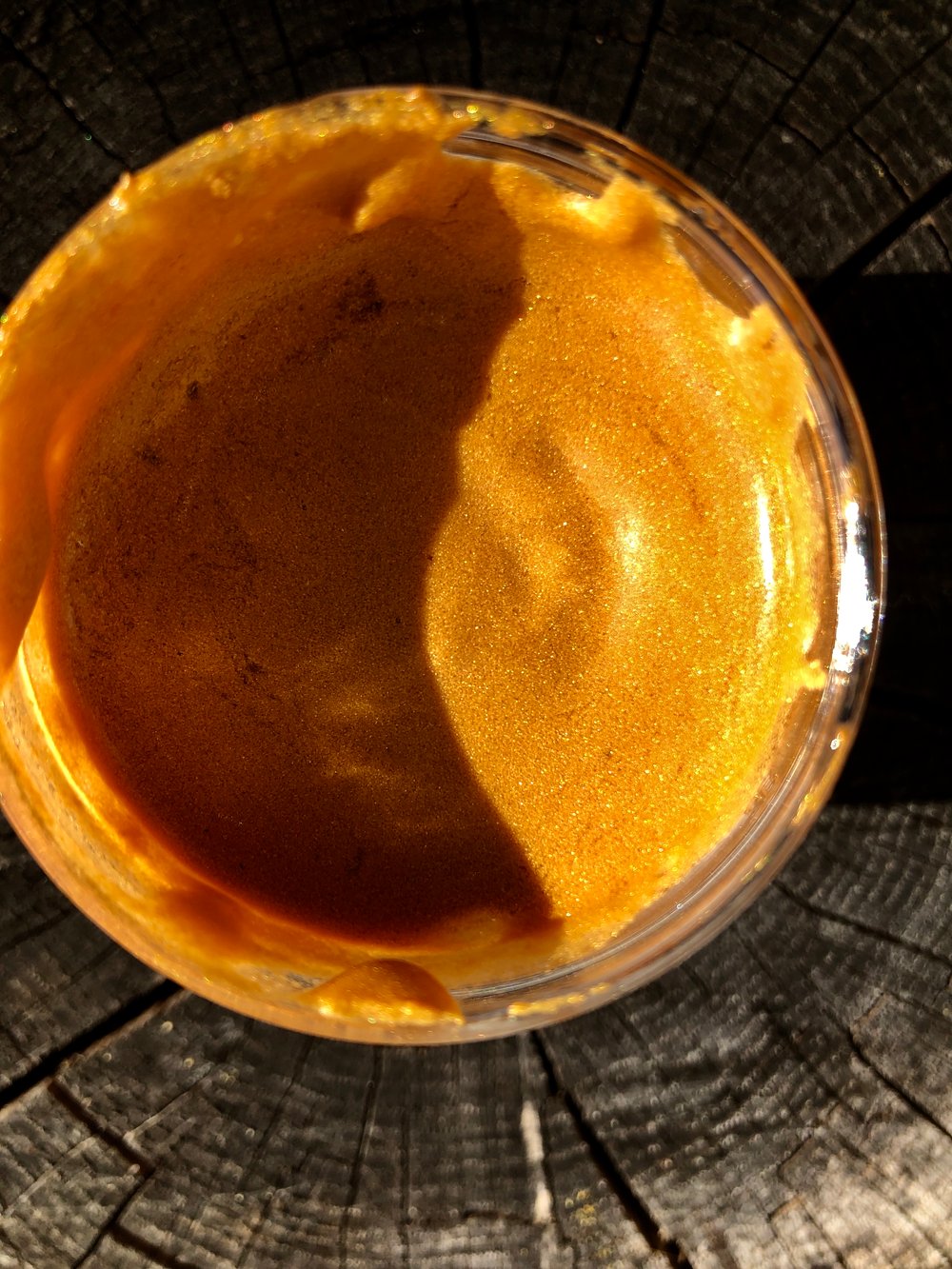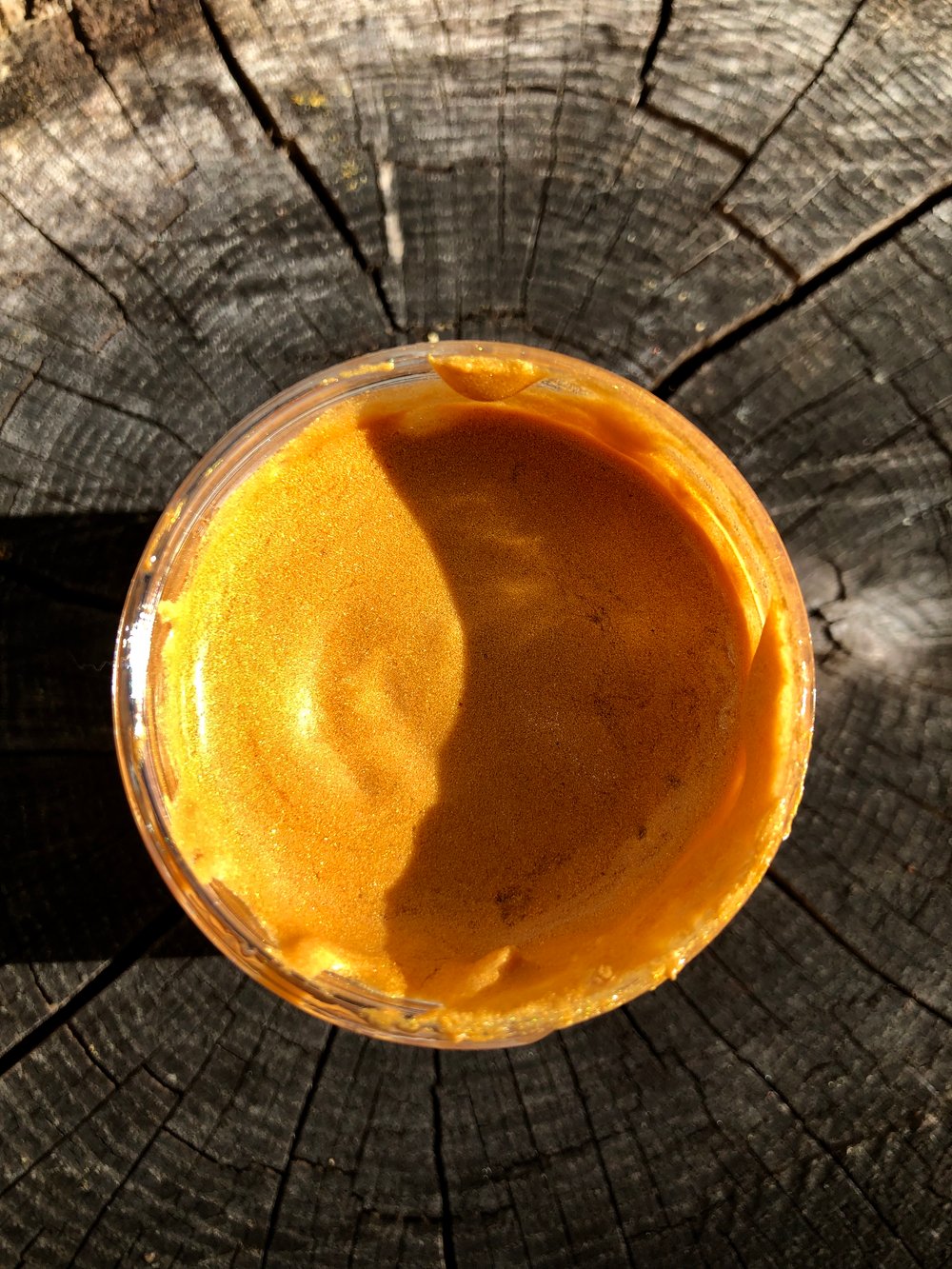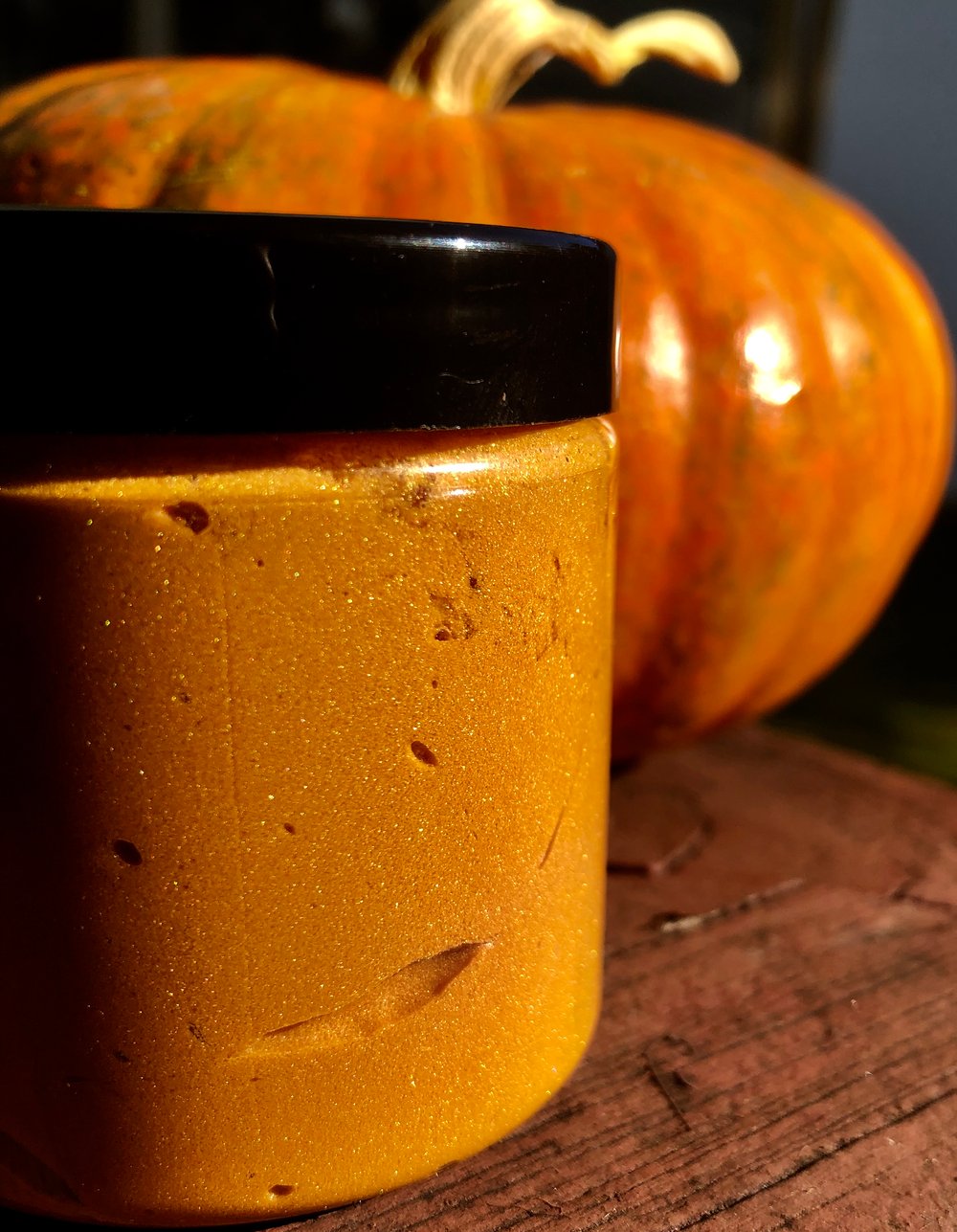 What is this gem?
Resurfacing is super important to maintain the purest, most radiant natural glow✨ Our 24K infused mask applies pumpkin enzymes to eat away at dead skin cells, infuse skin with nutrients such as potassium, zinc, and beta-carotene and vitamins A (retinol) & C. The BHA (beta hydroxy acid) in white willow extract will reduce pore appearance, promote firmness, even your skin tone and more!
Why this gem?
This mask is here to accelerate skin cell renewal, smooth the top epidermal surface, refine blemishes, and plump skin to diminish fine lines and wrinkles to reverse aging effects!
Ingredients
Shea butter (Butryospermum Parkii), wheat germ oil (Triticum vulgare), pumpkin enzyme (Cucurbita pepo), white willow bark extract (Salix alba), konjac (Amorphophallus konjac), sunflower oil (helianthus annus) tocopherols, essential oil