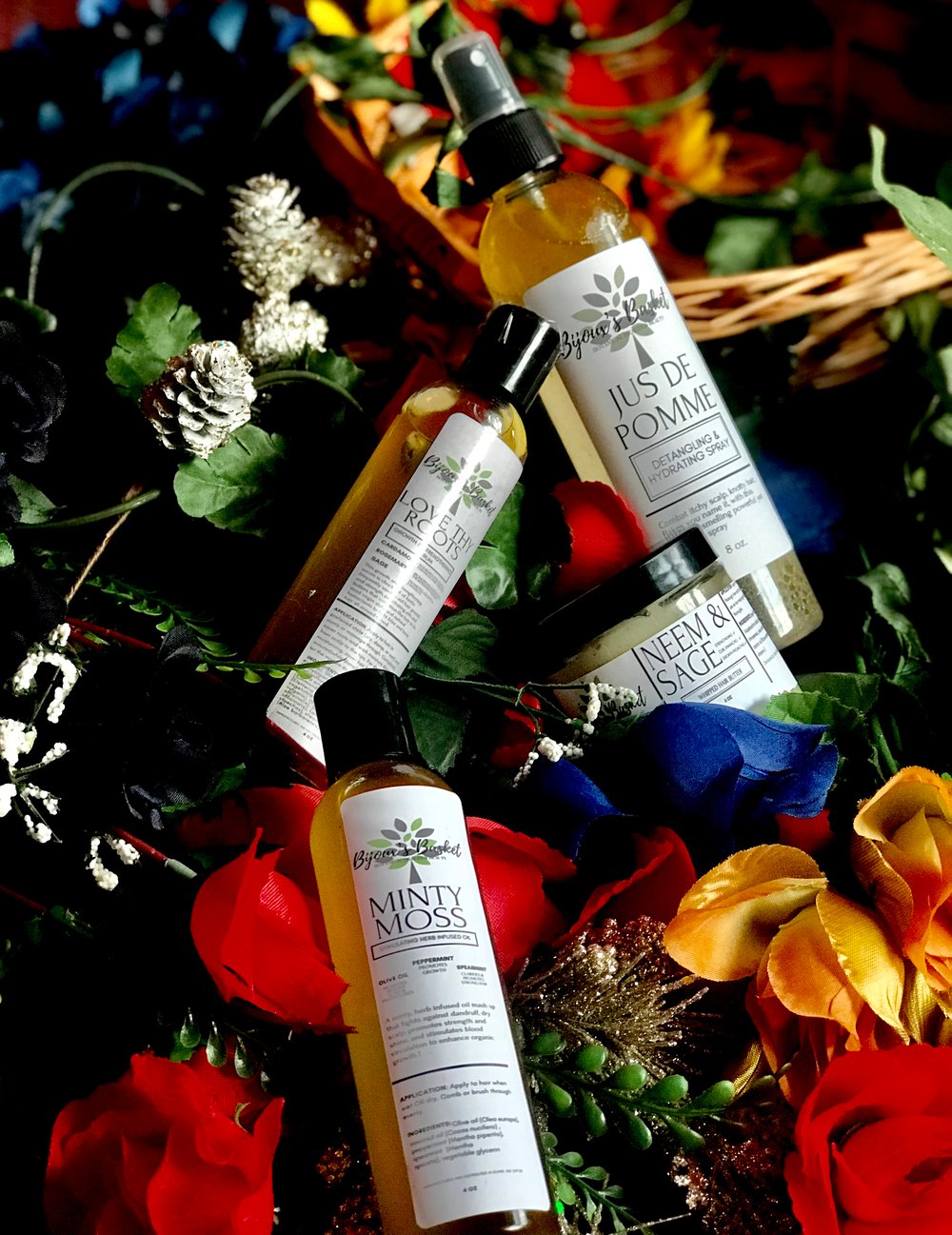 BB has compiled a kit for the loose naturals that are on the journey to maintainable, healthy, shining, and flourishing hair with only plant based products!
Jus De Pomme
Detangle your tresses with this hydrating, sweet smelling and nourishing spray that will be sure to revive your curls and ensure easy comb or brush throughs
Love Thy Roots Serum
Your scalp needs the proper environment just as anything to promote healthy, fast growing hair. This scalp conditioning serum promotes growth and soothes and nourished the scalp with its herbal infusions to ensure balanced scalp and hair pH !
Minty Moss Stimulating Oil
Stimulation is key! This minty mashup stimulates your hair to grow long and strong! Strengthen your strands with this penetrating recipe while giving another layer of good stuff to replenish and protect your hair!
Neem & Sage Hair Butter
A Hair Butter fortified with two of the most nutrient and mineral dense herbs just to aid in shine, growth, and texture! Moisturize your hair or use as a styling product for twists, braids, bantu knots, and more!