LISSE Repair & Rejuvenation Treatment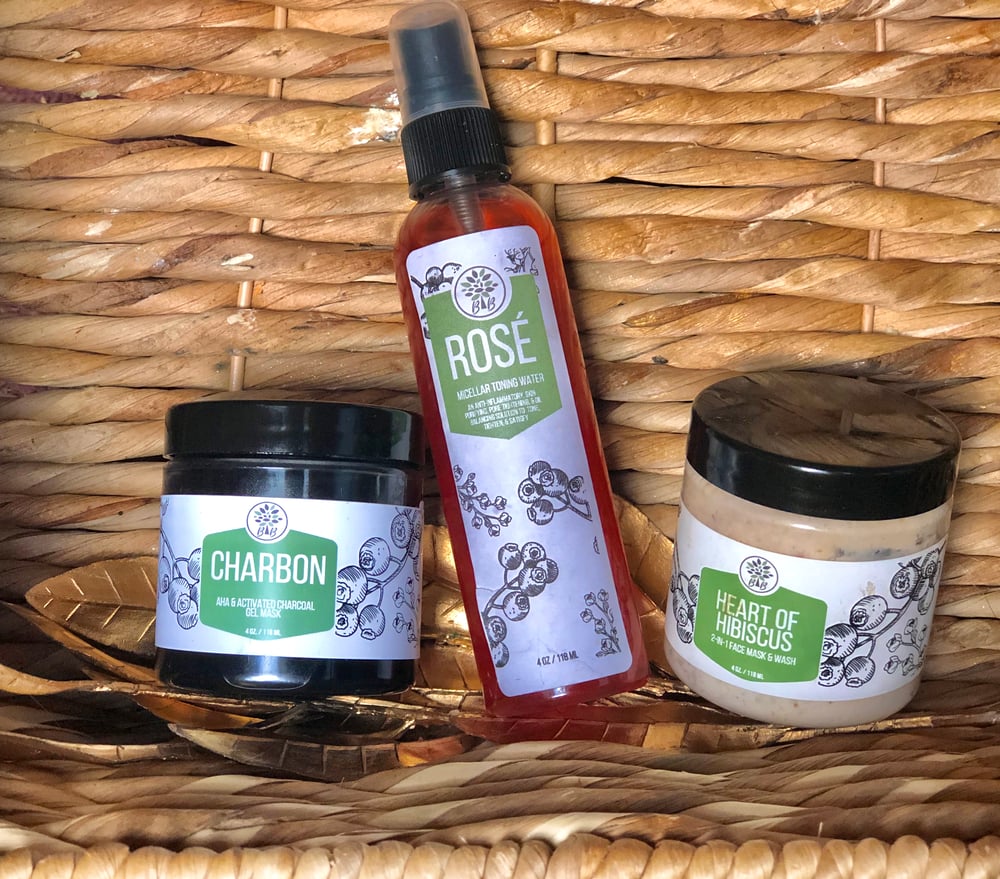 Step 1
Smear Heart Of Hibiscus 2-in-1 Marshmallow Face Mask & Wash on to face and let set for 5-7 minutes & then rinse off with warm water.
Step 2
Apply Charbon Activated Charcoal Gel Mask on Face and let dry (5-7 minutes). Wipe off with cool damp cloth
Step 3
Spray a cotton pad or ball with Micellar toning water and wipe off face thoroughly. Mist face with toning water and let dry!
Voilà! Bright, glowy skin that's been rejuvenated & repaired and ready to face the world!
To get a thorough break down of these products individually visit our face section!