Eau De Gaia Clarifying Loc Spray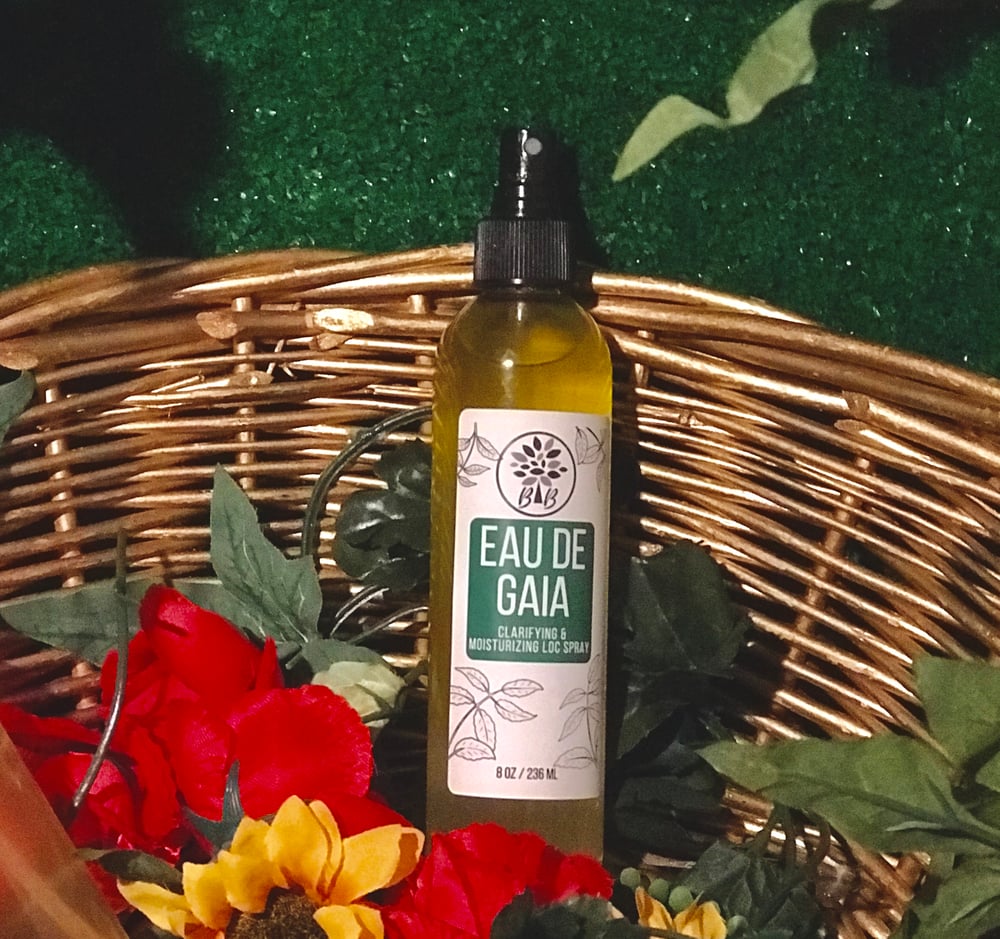 What is this gem?
A clarifying fusion to clarify your scalp between washes, hydrate your locs to their softest state, kiss them with a natural fragrance straight from Mother Earth, and strengthen your hair to display a flourishing crown daily!
Why this gem?
This is the ultimate loc upkeep product! Get rid of itchy scalp and dull, dry locs with just a few pumps of this spray!
Ingredients
Coconut oil (Cocos nucifera), sunflower oil (Helianthus annus), avocado oil (Persea americana), olive oil (Olea europa), distilled water, konjac ( Amorphophallus konjac). glycerin, essential oils 
---
REFUNDS & RETURNS
All sales are final