Heart of Hibiscus 2-in-1 Face Mask & Wash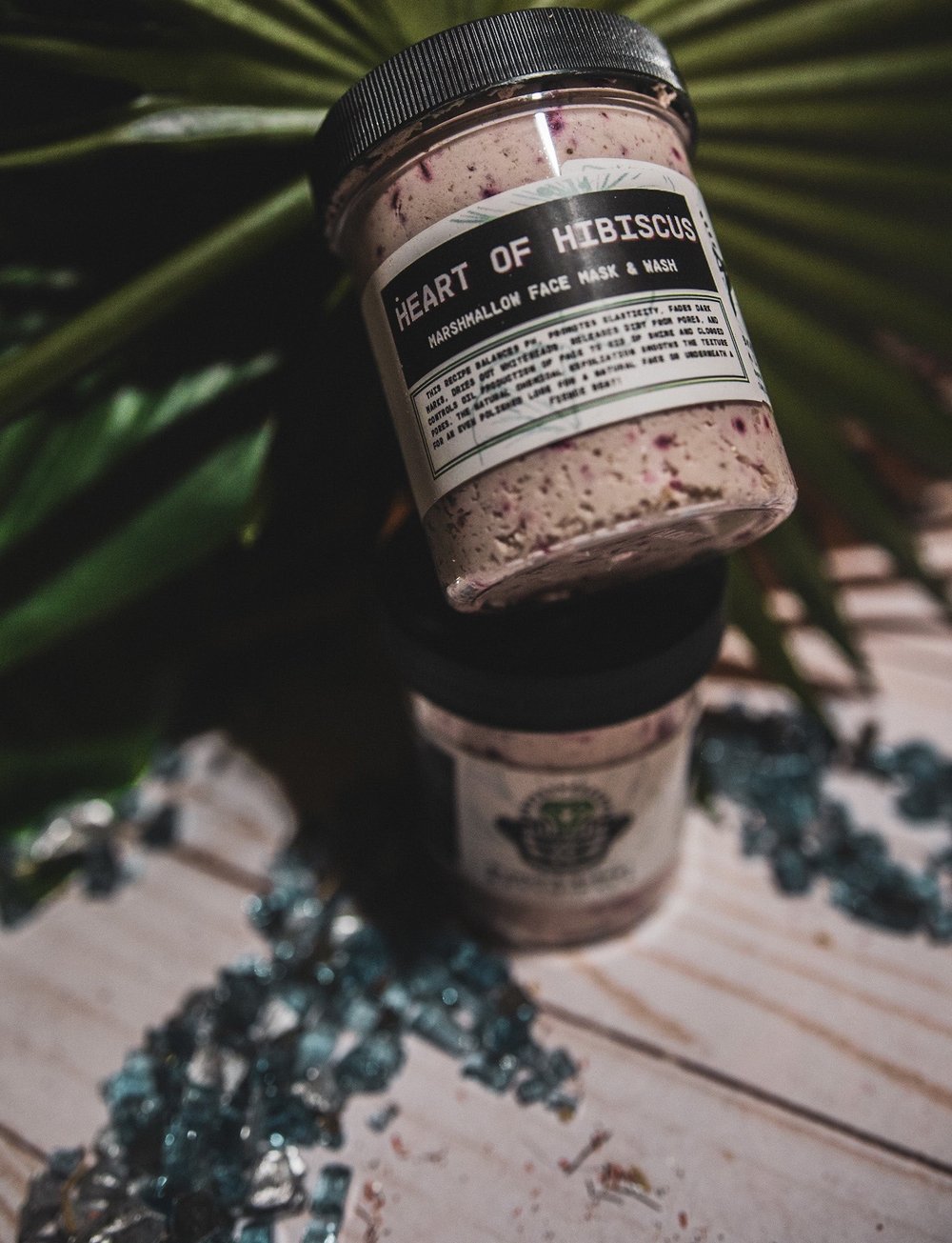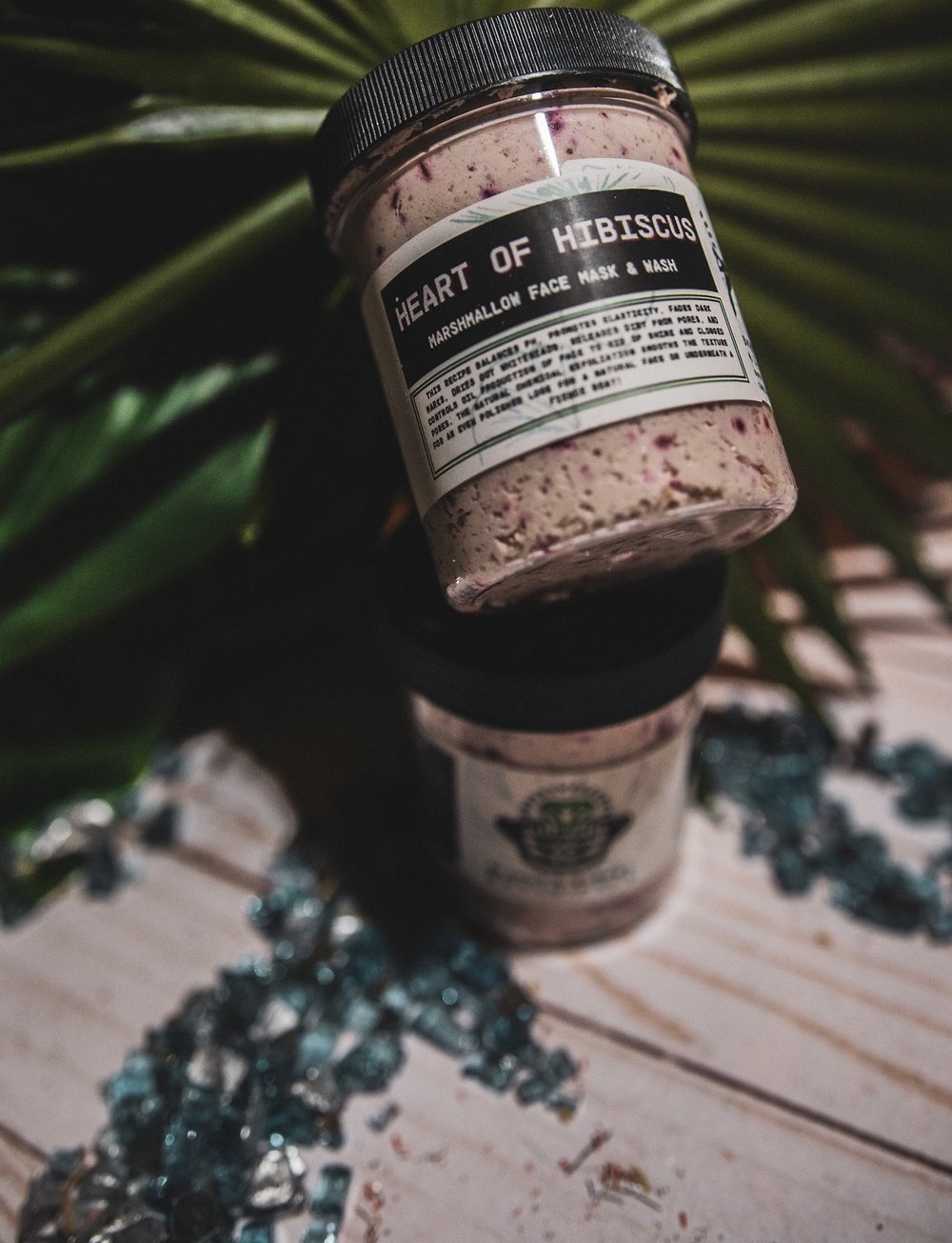 The gentle acids serve as a base exfoliator and is paired with antioxidant herbs and flowers that will boost radiance and softness of your skin! Hibiscus is the star of this concoction because along with exfoliation it helps lighten dark spots, organically enhances elasticity, and has natural anti-aging properties!
Why this gem?
This mask and wash combo is great for all skin types. It balances pH, promotes elasticity, fades dark marks, dries out whiteheads and releases dirt from pores, and controls oil production of face to rid of shine and clogged pores. The natural chemical exfoliation smooths the texture for an even polished look for a natural face or underneath a fierce beat!
HOW TO USE
MASK APPLICATION: Apply to dry face, massage evenly into face, and let sit for 3-10 minutes. Wash off when ready with lukewarm to warm water. Pat face dry. WASH APPLICATION: Apply to wet face. Lather and then rinse. Repeat as desired.
Featured Ingredients: Hibiscus
Ingredients: Hibiscus (Hibiscus spp.), rose (Rosa multiflora), calendula (Calendula oficinalis), shea butter (Butryospermum parkii), grapeseed oil (Vitis vinifera), marshmallow (Althea officinalis), saponified soap mixture
---
REFUNDS & RETURNS
All sales are final