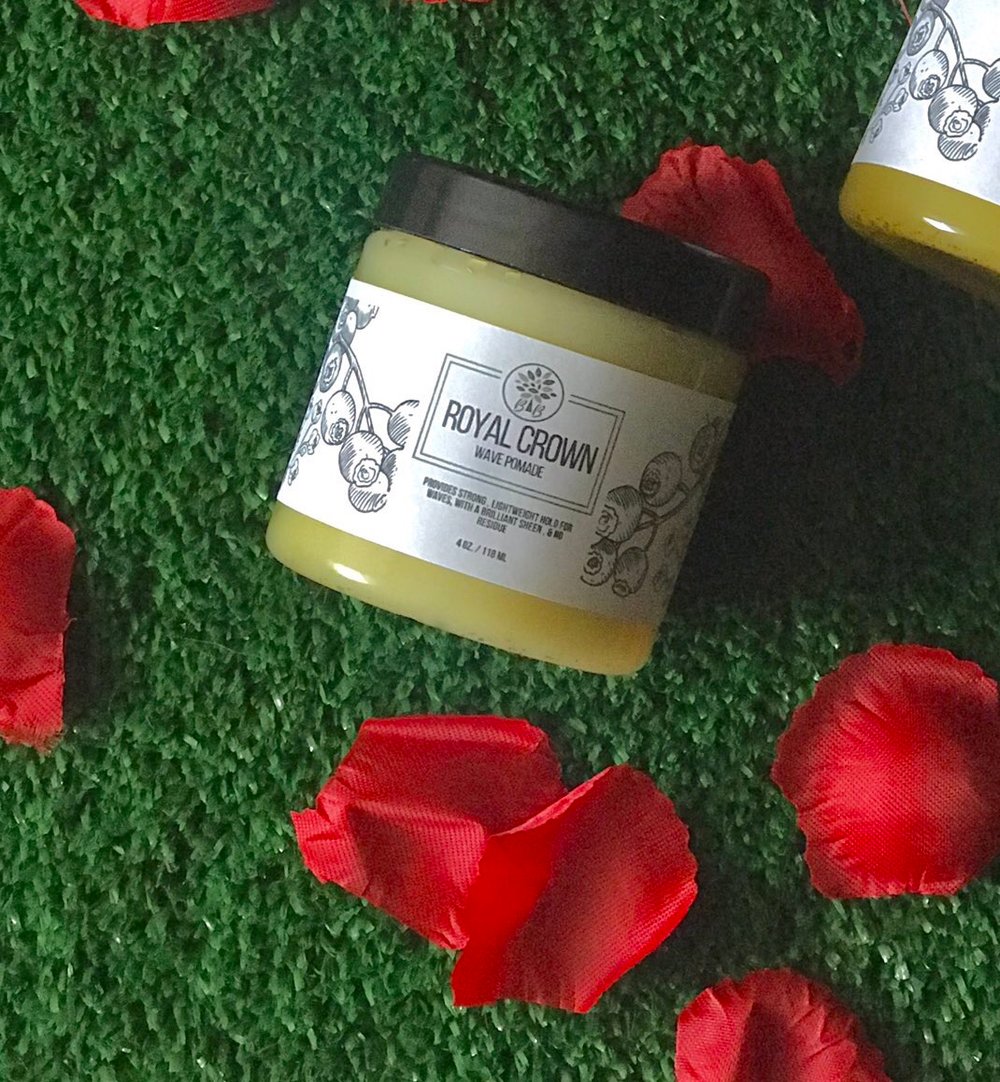 🗣WAVE CHECK! Combined with all natural carnauba wax this pomade will have you and your waves looking like you just stepped off of a kingly throne! Come adorn your Royal Crown with this natural jewel today!
Why this gem?
This pomade is a blend of circulation stimulating herbs and penetrating oils working to moisturize, strengthen, and promote curl pattern and growth!
# LONGLIVEROYALCROWN
A dedication to a fallen King, Lateef Gazal. A tribute to his debonaire and suave aura that we all knew so well! Rest in Paradise forever prince, your family and friends here at Frostburg State will never forget you and will continue to embody your ambition, love, and passion for life in our success endeavors.
Ingredients: Shea butter (Butryospermum parkii), carnauba wax (Copernicia prunifera), jojoba oil (Simmondsia chinensis), hempseed oil (Cannabis spp.), tea tree oil (Melaleuca alternifolia), rosemary (Rosemarinus officinalis), sage (Salvia officinalis)
---
REFUNDS & RETURNS
All sales are final