#TheHavenous Beauty Bundle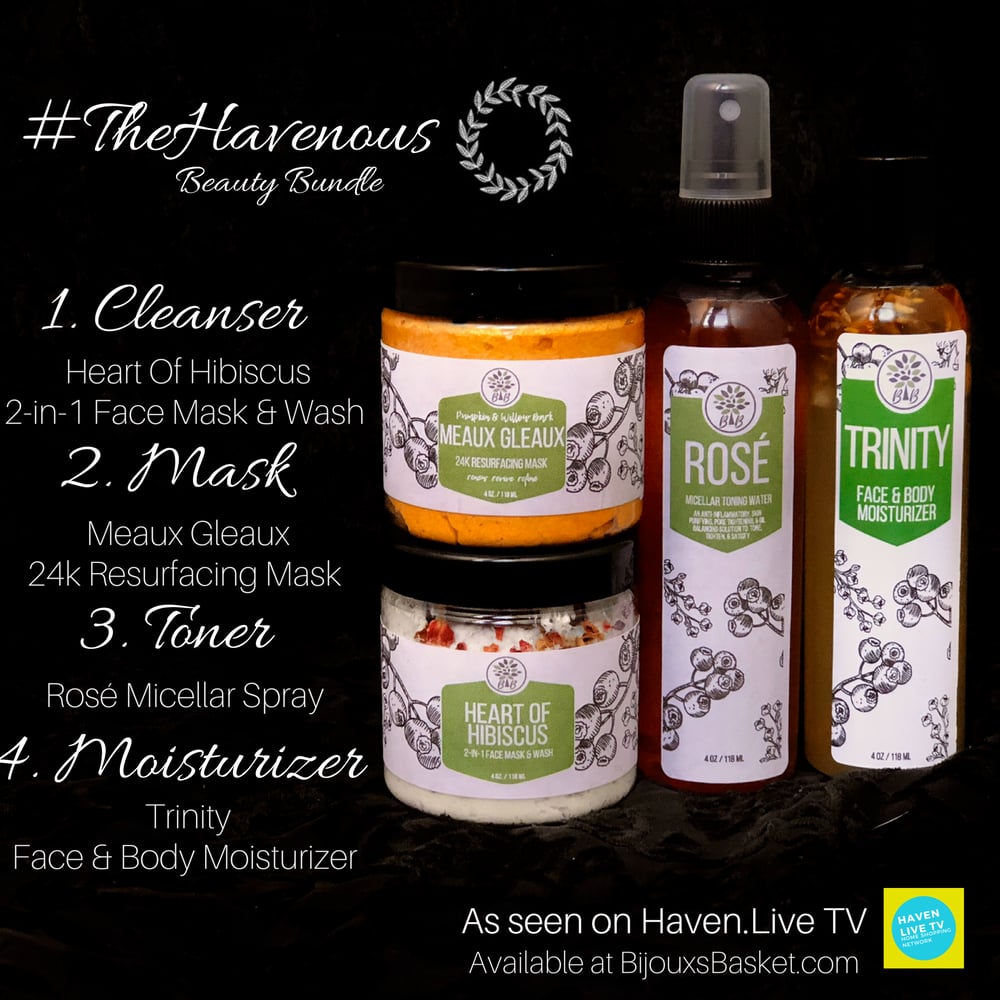 As seen on Haven.Live TV, BB has brought you the beauty bundle to keep your skin looking summer time juicy all winter long!
Start of with the AHA packed Heart Of Hibiscus 2-in-1 Face Wash & Mask, nourish your skin with the glow promoting Meaux Gleaux 24k Resurfacing Mask, hydrate your skin with the Rosè Micellar Toner, and seal in all these properties with the rejuvenating Trinity Face & Body Moisturizer!
The perfect set to clarify, balance, tighten, heal, and protect your skin from anything from an annoying coworker, a talkative toddler to the relentless weather, and the blitzing winds! Grab this $60 value set for $50!
Want to be featured on @Haven.Live TV ? Follow them on Instagram and click the link here: Be a Vendor for Haven.Live 2020
All inquiries about features should be directed to hello@havenous.com not BB.