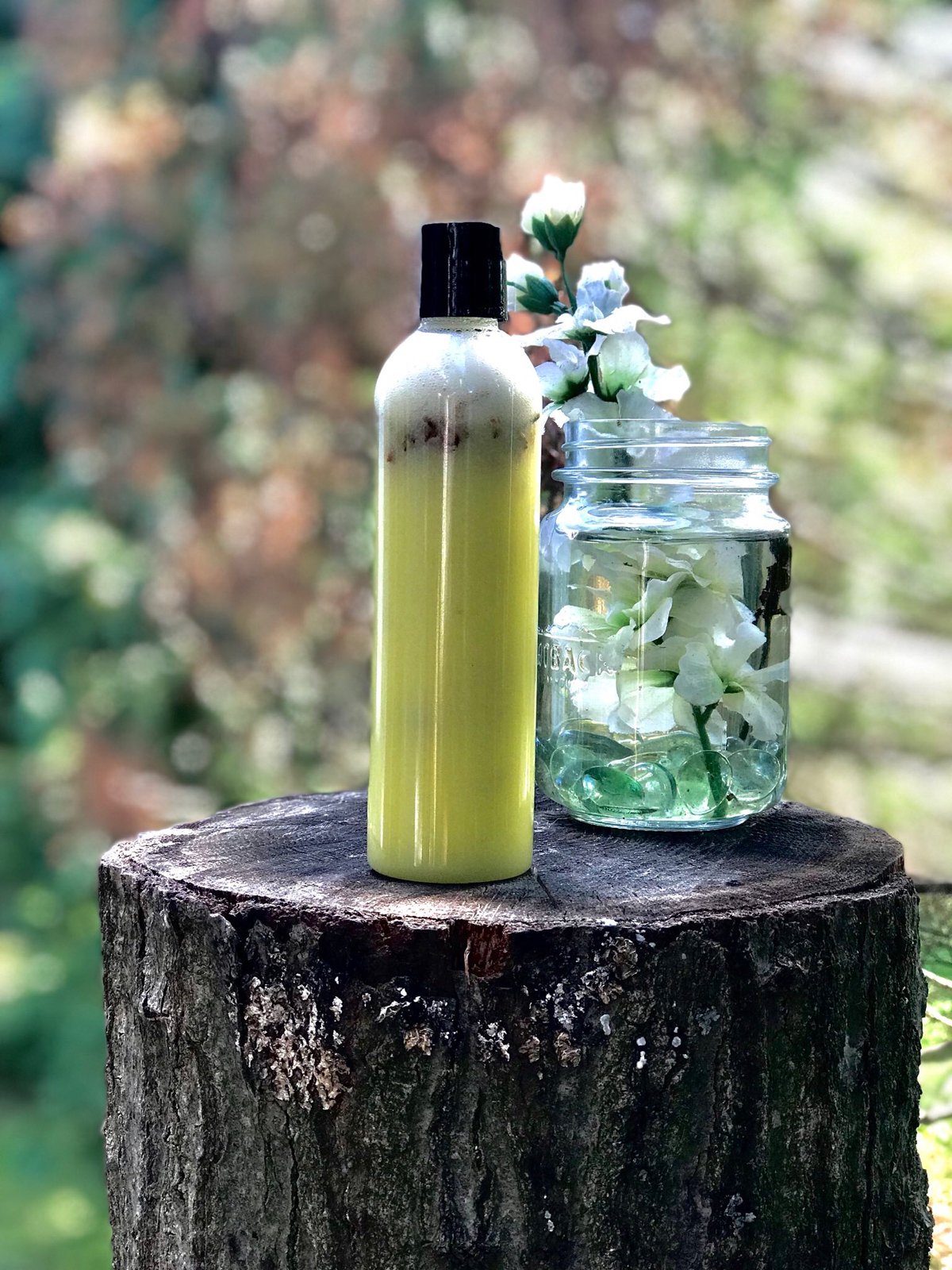 Red clover for de-aging properties, healthy keratinization, and collagen production for juicy, smooth, and hydrated skin!
Neem leaves for antiseptic and clarifying properties for clear skin and healing of blemishes and scars! Awesome for diminishing blackheads!
Orange peel for evening tone and brightening dull skin while combatting dry skin and keep you hydrated all day! Great for ridding of acne and the natural citric acid aids in fading hyperpigmentation!
A mineral and nutrient rich bath & Body wash with a luxurious lather that will revel bright and supple skin daily!
For best results, pair with the Trinity Fave & Body Moisturizer
Ingredients: Castile soap, Grapeseed oil (Vitis vinifera), red clover (Trifolium pratense), Orange peel(Citrus reticulata), Neem leaves (Azadirachta indica), olive oil (Olea europa.), babassu oil (Attalea speciosa),vitamin E oil, stearic acid, vegetable glycerin, citric acid, essential oils