Trinity Face & Body Moisturizer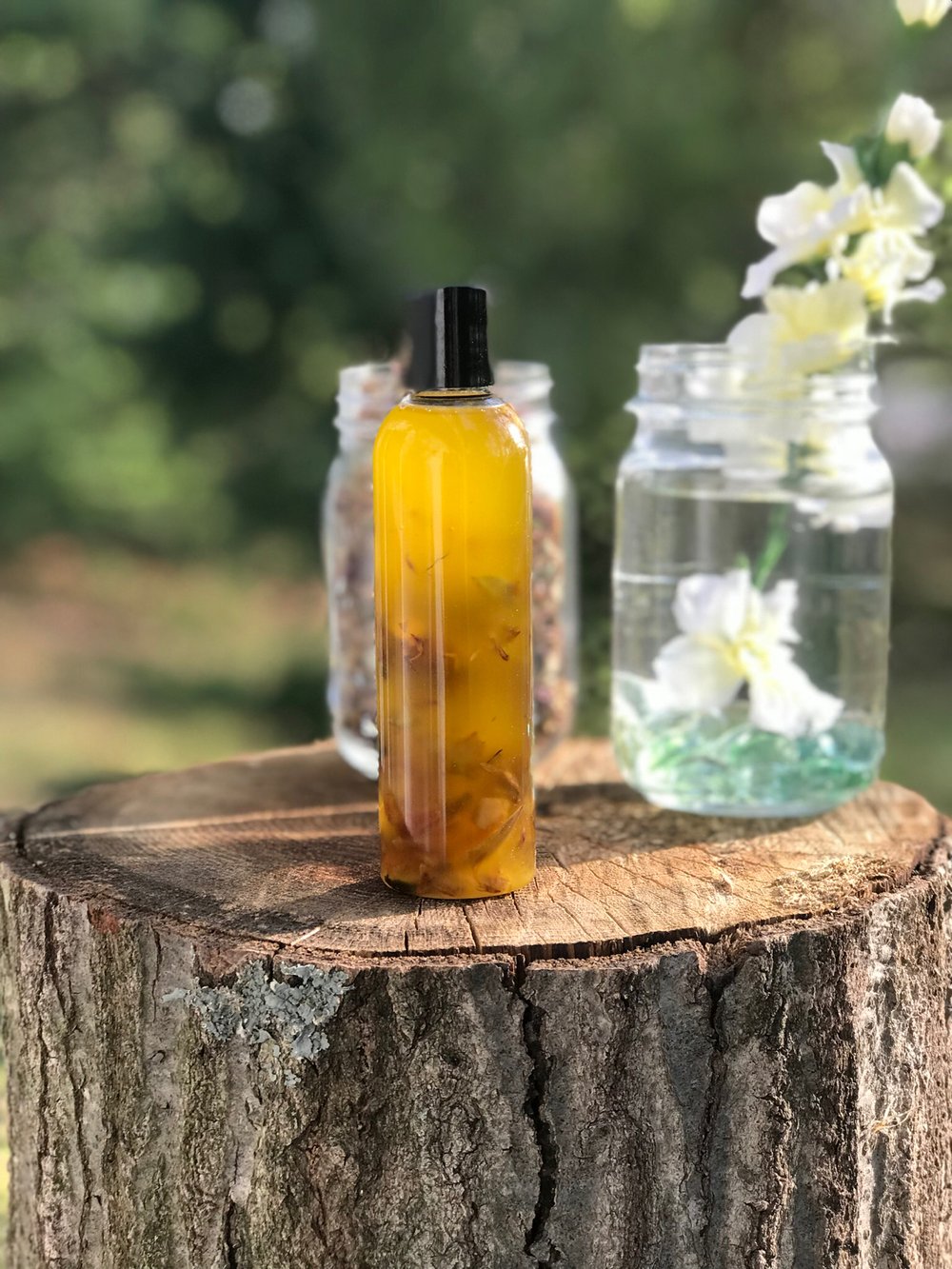 Red clover for de-aging properties, healthy keratinization, and collagen production for juicy, smooth, and hydrated skin!
Neem leaves for antiseptic and clarifying properties for clear skin and healing of blemishes and scars! Awesome for diminishing blackheads!
Orange peel for evening tone and brightening dull skin while combatting dry skin and keep you hydrated all day! Great for ridding of acne and the natural citric acid aids in fading hyperpigmentation!
Why this gem?
This serum is extremely hydrating without leaving a greasy feeling, It is anti-aging, promotes elasticity , antiseptic to heal and prevent blemishes, and vitamin rich to take a dull, bleak complexion to a bright, radiant, and youthful glow
From head to toe clarify, hydrate, and moisturize with a palmful of this exquisite blend of organic oils infused with some of nature's most potent, yet gentle gems. The trinity, your body will feel like it's won the trifecta!
Ingredients: Grapeseed oil (Vitis vinifera), red clover (Trifolium pratense), Orange peel(Citrus reticulata), Neem leaves (Azadirachta indica), olive oil (Olea europa.), babassu oil (Attalea speciosa),vitamin E oil, stearic acid, vegetable glycerin, essential oils